Whimsical Elopement with their 7 kids - Kelly + Joseph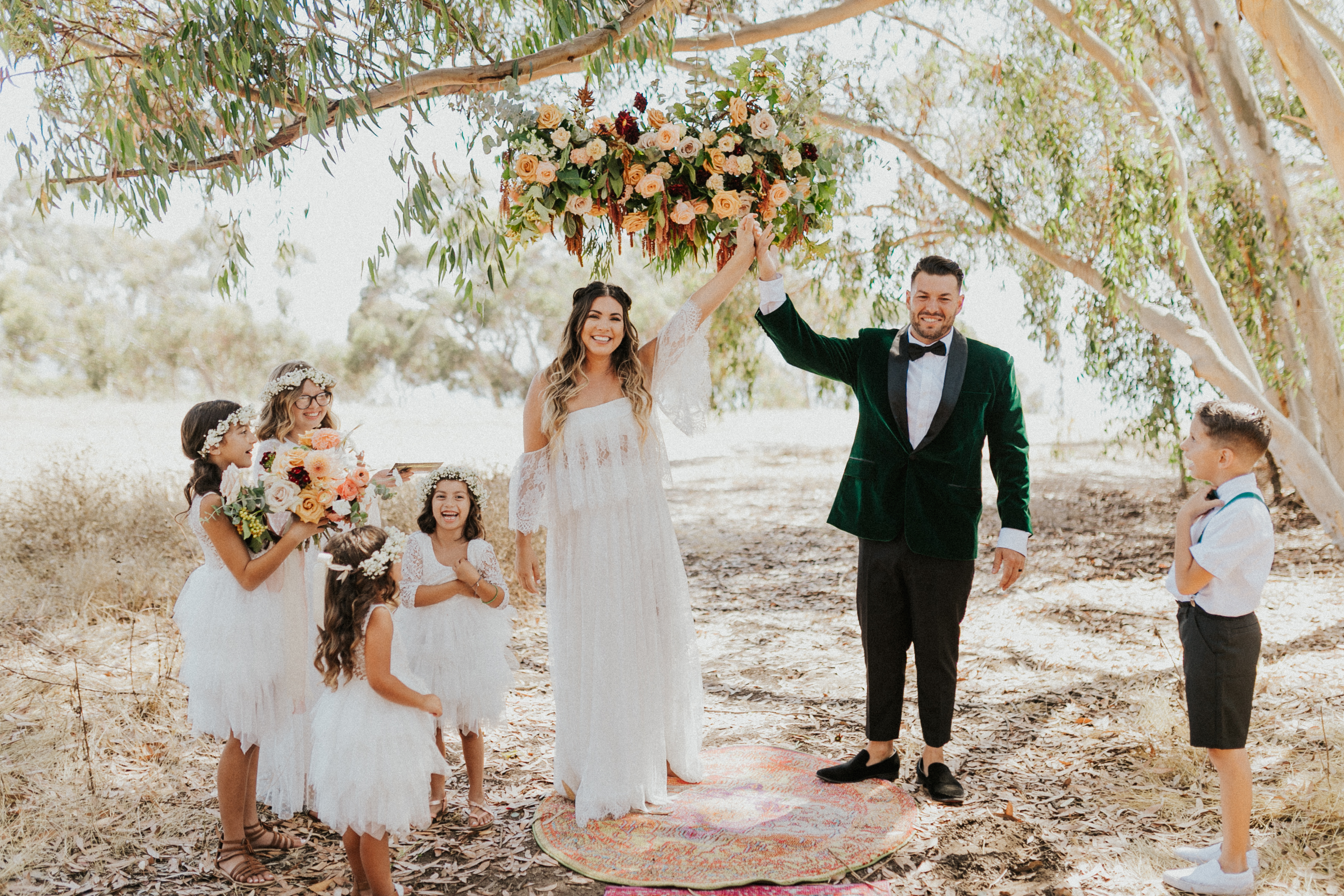 Over the past few months, I've witnessed heart-warming stories and sincerest human emotions that took my breath away. This made me realize that no matter what life throws at us, we can handle any situation when love is involved. And hey, this is how I met this incredible couple from Los Angeles!
Due to COVID restrictions, Kelly and Joseph had to change their wedding plans. But here's what I can attest for: this fantastic couple, along with their seven lovely children, still had the most beautiful day of their lives!
Instead of executing their initial plans, they opted for an intimate elopement with their immediate family. With lesser expectations to meet, Kelly and Joseph were able to anchor their decisions to match their unconventional dream wedding.
The couple always wanted to do their ceremony in a spot filled with a pocket of trees and tranquil Big Sur vibes. I did the location scouting with these criteria in mind and found this secluded yet super romantic coastal location with a lush greenery and a nice ocean breeze!! This hidden gem is super peaceful that you can hear the birds chirping and the leaves shifting. When I proposed this option to Kelly and Joseph, they told me that this was the exact kind of spot they are looking for!
The big day arrived, and everything was so beautiful. Brook, the florist behind Wildflower San Diego, enhanced the setting through her whimsical floral installations. To fill the space with the right mood, Kris of Dream Brother serenaded the couple and their loved ones with heart-warming acoustic pieces.
To make the moment even better, their seven children are all giddy and excited for their parent's much awaited union. The day is a roller coaster ride of emotions: witnessing Kelly and Joseph coming together make my heart so full!
The now-married couple capped off their ceremony with a location shoot that features the beauty of their coastal setting. Along with their portraits in the greenery, Kelly and Joseph also had the most incredible photos near the water! After the shoot, we head to their intimate backyard reception in Poway to enjoy their Mexican menu and have an awesome party with their immediate family!
Scroll down and see this gallery that overflows with whimsical beauty and heartfelt emotions that words can't explain.
Vendors:
Photographer: Me obviously :)
Florals: Wildflower San Diego
Makeup: Makeup by Adrianne
Hair: Kaelyn Christine Hair
Dress: Grace Loves Lace