Utah Bridals, Salt Flats | Hillary + Jake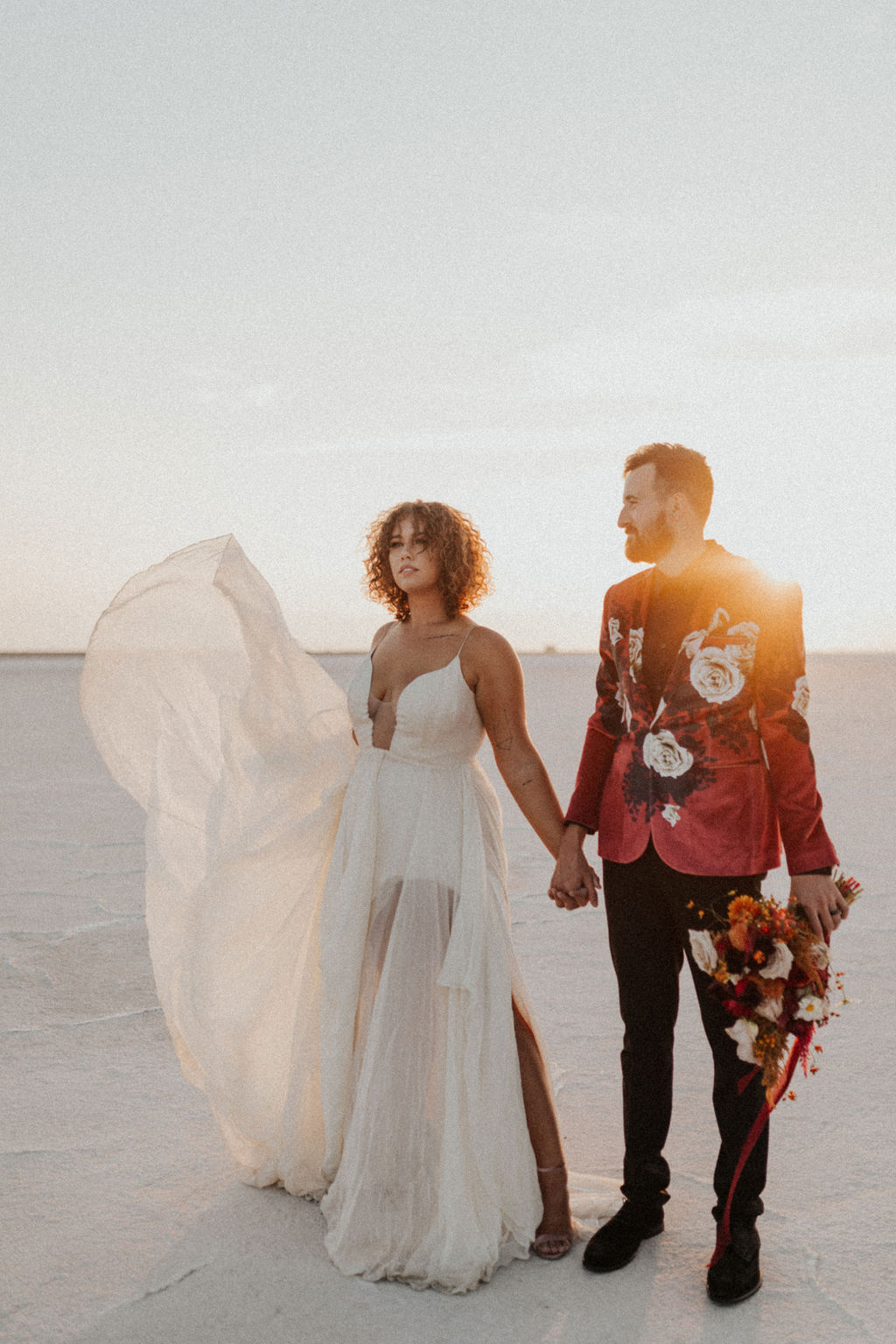 Shooting at the Salt Flats in Utah has been on my bucket list for as long as I can remember. This bridal session shoot at the Flats lived up to all my salt flats dreams!
First of all, this couple was just stunning and had so much fun running around the flats! Hillary wore the most stunning
Leanne Marshall wedding gown
and the flow and movement that this dress had, was stunning in front of the white desert background. Jake's suit by ASOS was edgy and fun but still complimented Hillary's boho and whimsical dress perfectly!
Going to the Salt Flats has always been a dream spot to shoot at for such a long time! When the opportunity came up to shoot at this bucket list spot, of course, I had to go! The flats are actually what remained when the Ancient Bonneville Lake dried up in the ice age and was left with the most gorgeous salt-crusted playground!
The beauty of this place was just unreal and even better than I expected. I felt so small on this 30,000 acre flat and almost as if I was another planet! I just love how everything in this bridal session turned out.
We ran around the flats and played all evening until it was almost dark. When the sun went down, the light started to peek through and the golden hour here was so stunning. After the sun was down, there was still an orange glow behind the mountains and it kept this place lit up for a few extra fun shots. The edgy red floral suit, the whimsical wedding gown, the florals, and the insane beauty of this natural wonder was everything! I will just let you scroll and see for yourself!