Surprise Proposal in Southern California - Noah + Elissa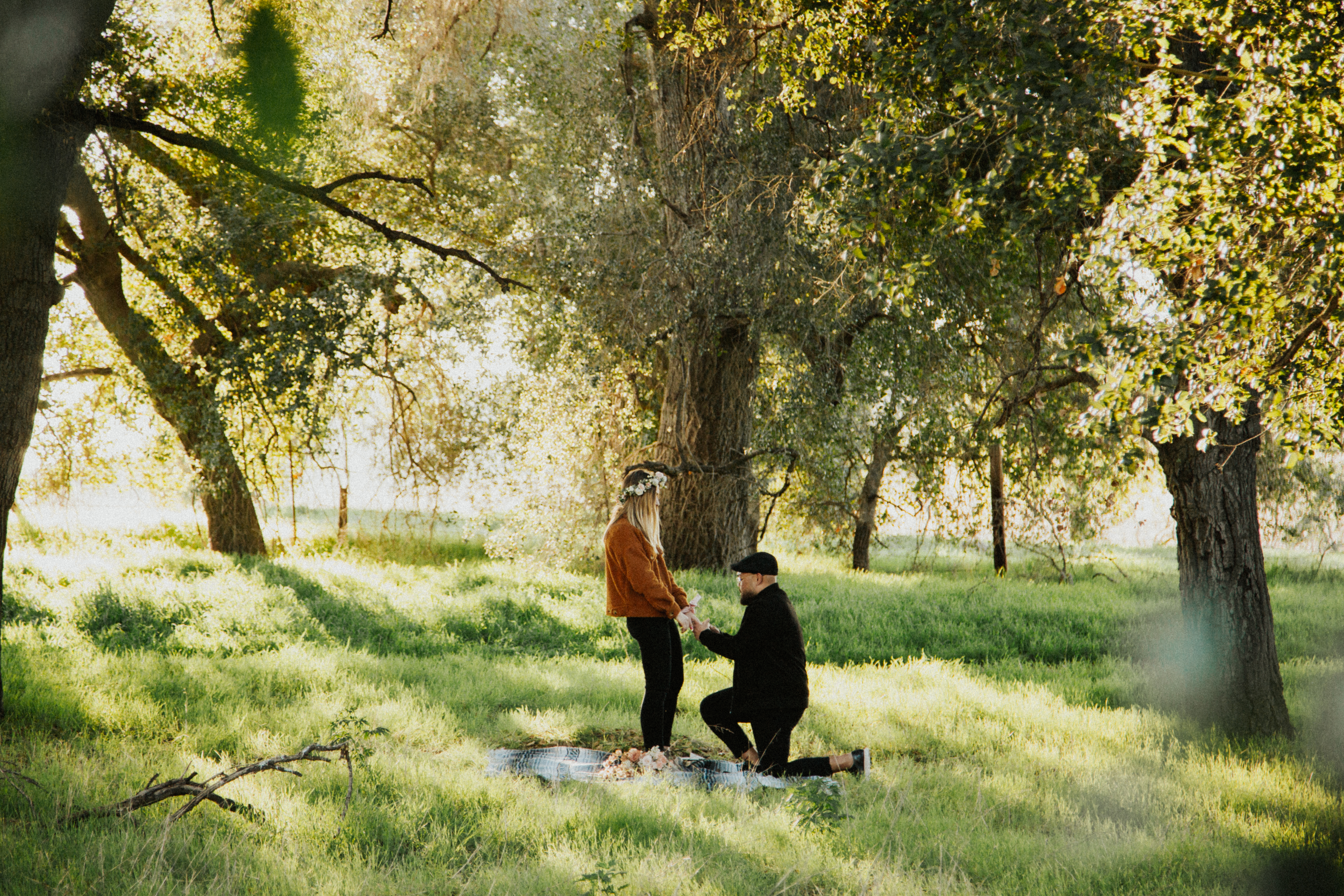 So this magical proposal happened back in February this year and I couldn't have been more honored when Noah approached me about capturing this happy moment in his relationship. Elissa was the special gal in his life and little did she know, but she was about to get engaged!! This amazing day came and I was connected with Noah's brother who was videoing the whole thing while I was photographing. The location was a beautiful field in Ramona in Southern California.
The couple came to said proposal spot and there sat a blanket, a beautiful bouquet and flower crown by Native Poppy, a letter, and the ring in box - hidden. Noah gave Elissa the flower crown and bouquet and then handed her the letter to read. Once she was done and he told of his love for her, he got down on one knee and asked her to be his wife!!
SHE SAID YES!!!!!
Their smiles could light up the night sky. Magical as it was, I was so excited for all the special pictures we were about to take with the light and joy just beaming from their faces. The sun started to set for the most gorgeous sunset - scroll down to see! I hope you enjoy this special moment through my lens as much as I did. If you're getting engaged - let me know!! I'd love nothing more to be a part of that day for you! You can book me
here
!!