Sunset Cliffs Micro-Wedding - Adrienne + Tony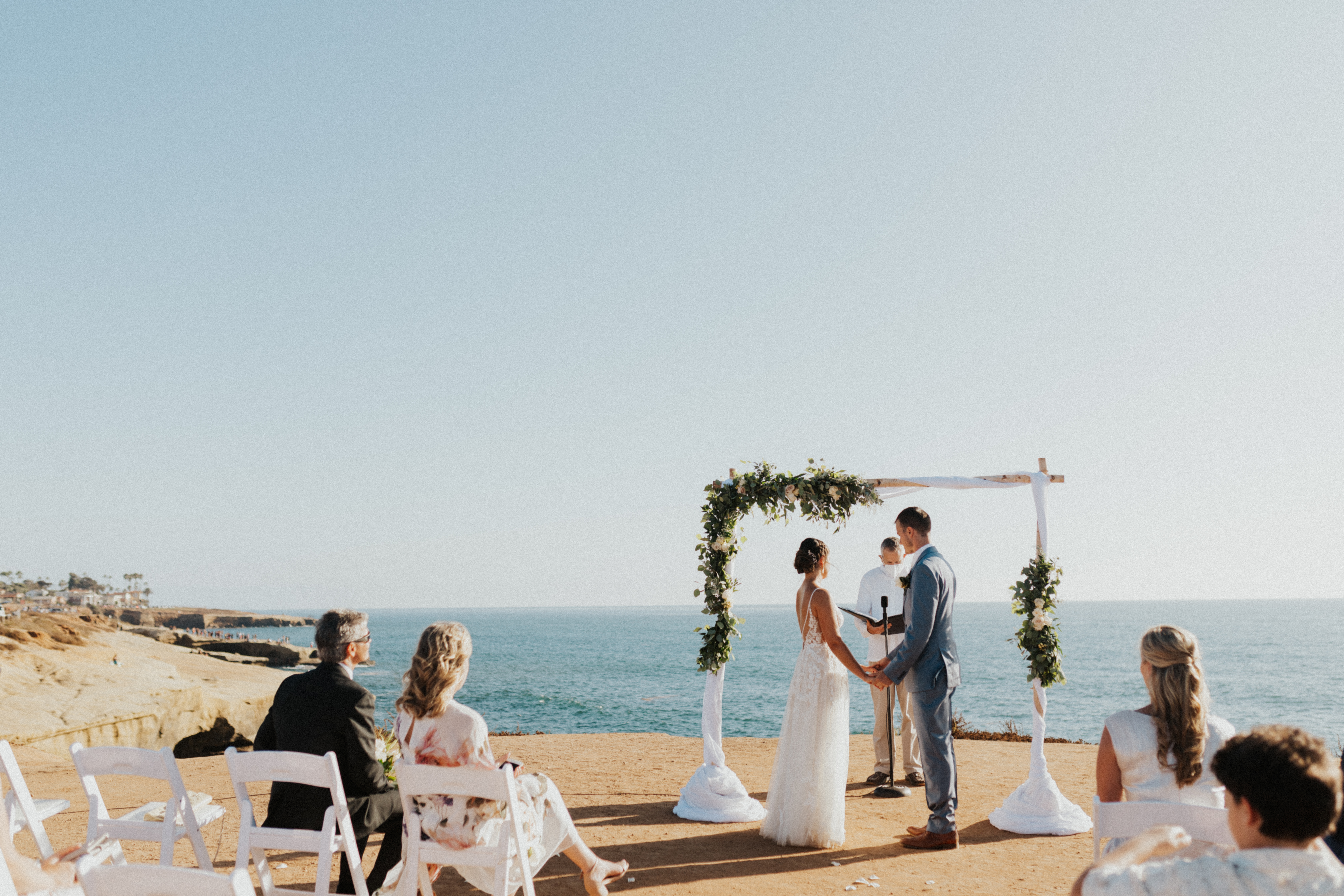 Imagine this: you're surrounded by the Pacific while inhaling its salty scent and feeling the gentle touch of sunshine in your skin. Sounds dreamy, right? I don't want you to be jealous, but this is exactly how Adrienne and Tony tied the knot!
This adventurous pair from Maryland decided to do a destination wedding to celebrate their love while exuding their passion for travel. Along with their 20 loved ones, Adrienne and Tony travelled from east coast to west coast to get married on the iconic Sunset Cliffs.
During their big day, the couple did a 'first look' prior to the ceremony! When Tony saw his beautiful bride in white, his eyes couldn't hide his most authentic emotions. It was a wonderful moment and I feel so blessed to witness the heartwarming love between this two awesome people!
After all the preparations, the couple and their loved ones proceeded to their sea-view ceremony in Sunset Cliffs. Blue waves and golden hour combined so well but the intimacy of the celebration made everything feel so ethereal. While the sun was setting slowly, Adrienne and Tony exchanged their sweetest vows in front of their closest family and friends!
If you're still in the process of planning your wedding, I want to remind you that it's okay to decide on what feels authentic to you. Adrienne and Tony are hardcore travelers and doing a destination wedding felt aligned to who they are. By following what their heart wants, the couple was able to make the best out of their big day!
Photographer: Me!!
Ceremony Planner, Officiant, and Florist: Seaside Wedding San Diego
His Ring: Saxons Diamond Centers
Her Ring: Olive and Piper
Bridal Gown: Martina Liana Bridal
Bridal Shop: K & B Bridals and Tux
Hair Stylist: Kate K Beauty
Makeup: Natalie Rose Beauty