San Diego Elopement on Coronado Island - Jimmy + Emmry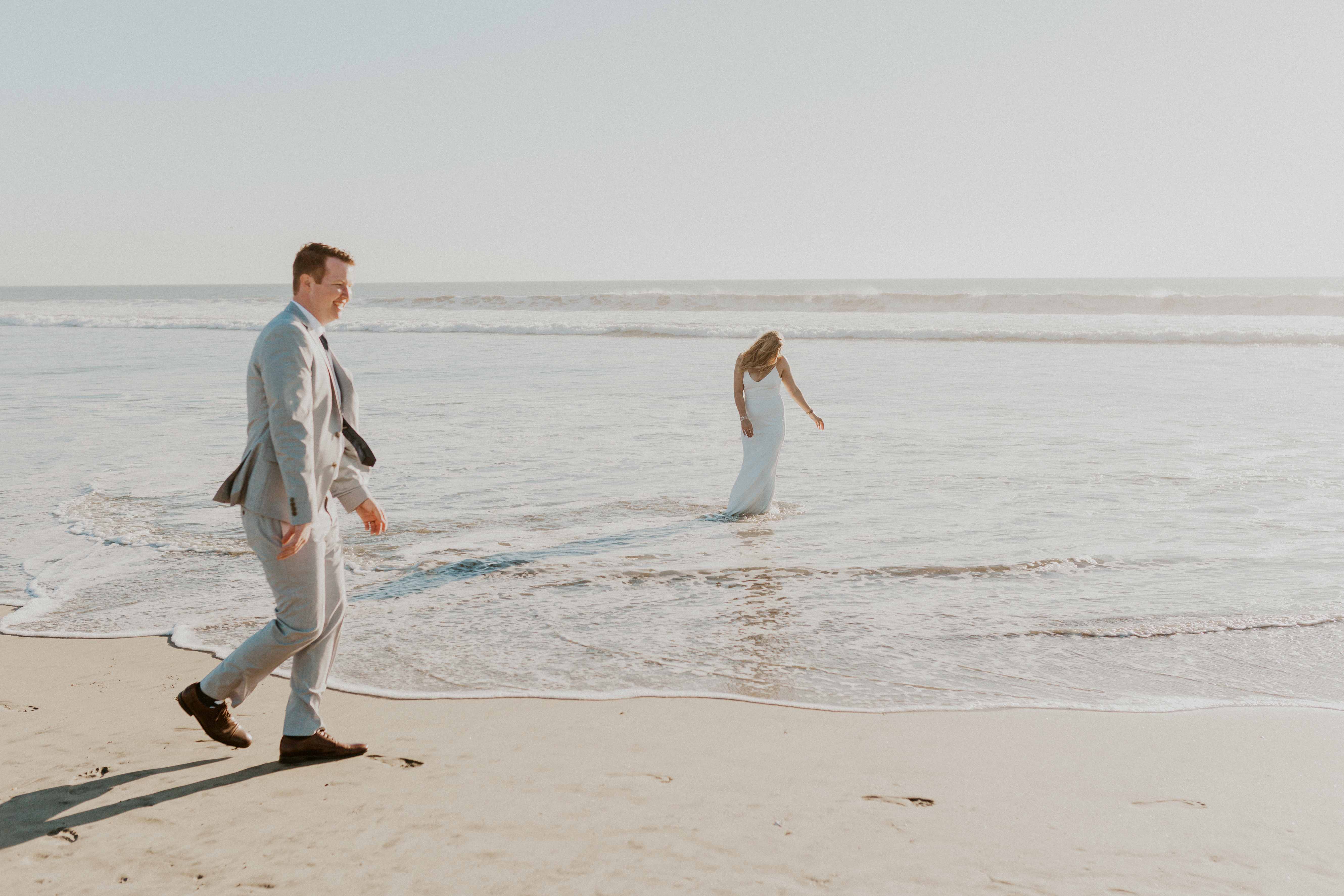 Jimmy and Emmry reached out to me to have their tiny elopement documented and obviously I was stoked! Oh my gosh, an elopement?! YES PLEASE.
Their little tiny wedding couldn't be more laid back and special. Only the closest of friends and parents were there and their best friend married them! They got ready at a beautiful little hotel in Coronado called
Hotel Marisol
. You can book them
here
for any future travel adventures! I arrived and started capturing their getting ready process which was SO chill. Jimmy got ready by himself and Emmry got ready with her mom and two best friends. Everyone was so delightful and you can just feel the aura in the air that day that this was going to be a good day. Emmry's dress was from
Lulu's
and it was so simple and perfect for her elopement day. I love it when couples do "non-traditional" things like this. Getting married by your best friend on a beach with 5 other people. Like I LOVE THIS.
They had breakfast from
Breakfast Republic
and like the amazing couple they are, got me food too and it was divine.
Getting ready, getting dressed, makeup done, hair curled, suit on, dress on. We were almost ready for their little first look!! We had the first look in the garden patio of the hotel and it was so sweet and intimate. Jimmy was in love with Emmry and you can see it!!
After the first look, we headed down to walk to the beach for them to say their vows to one another. They wrote their own vows and I'm not gonna lie, definitely teared up during them. There were so many laughs, jokes, tears, hugs, kisses and special glances from everyone during this ceremony. Unlike a usual stiff wedding ceremony - this was beyond relaxed and they just went with it!
After the kiss and they said "I DO" we went further down towards the water and took more pictures of the two of them as well as some family shots. Emmry ran straight for the birds and straight into the water. She literally goes "well what the heck! I want to go in the water!!" I didn't stop her or discourage her! YOU DO YOU BOO!!
Luckily we got a pretty quiet day at the beach which was so nice! We walked back to the hotel and on the way, stoped at different houses and took some pictures for fun! The day ended with us eating cookies and chilling in the patio!
Again, this day was so perfect and I was on cloud 9 just being able to be a part of this special day!!