Rooftop Anniversary Session in Downtown, San Diego - Katie + Kirby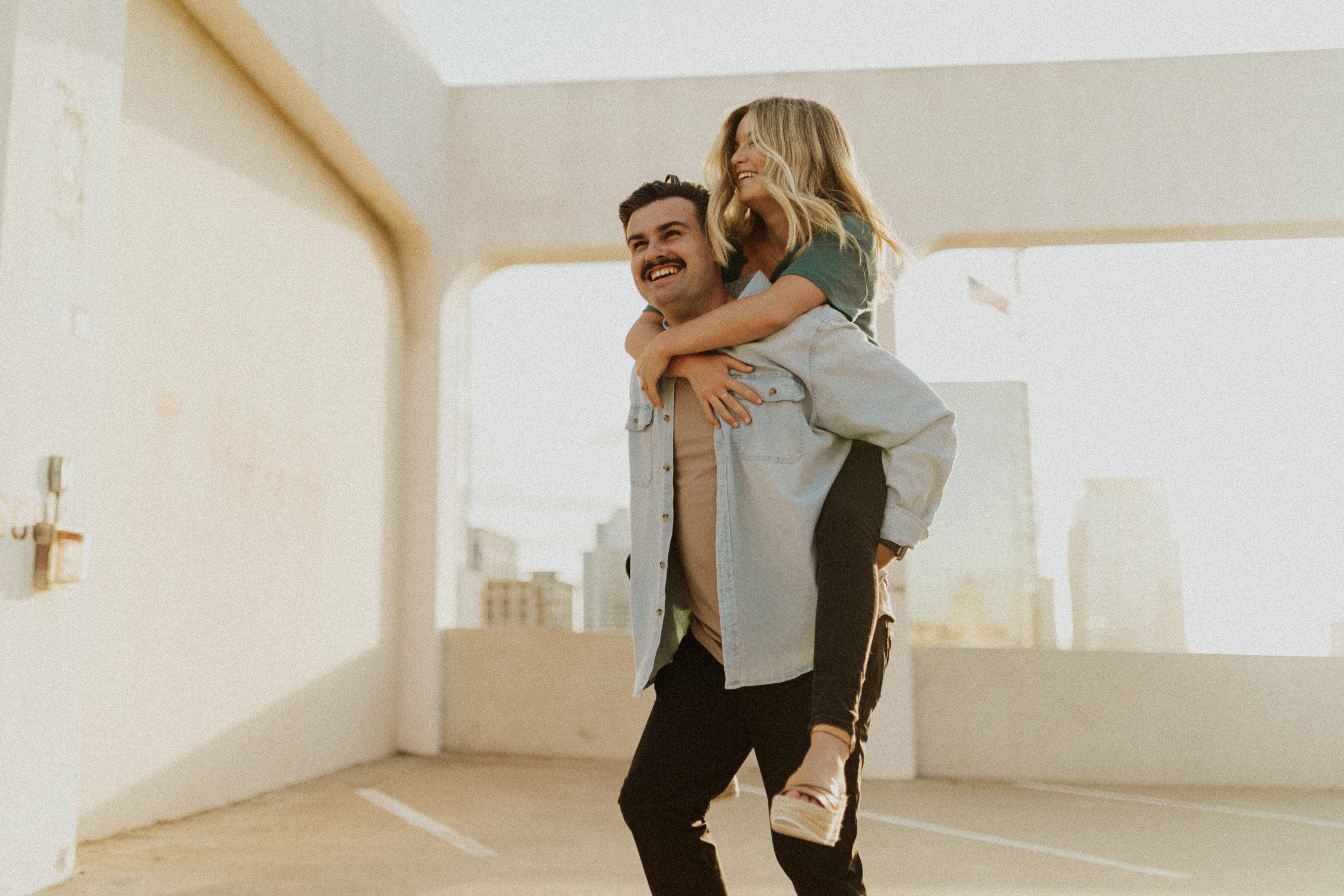 Want to make anniversary photoshoots much more enjoyable? No problem - just make a romantic date out of it.
Katie and Kirby wanted me to capture their moments as they commemorate a relationship milestone, and I'm telling you that it was a great experience. I felt like I was watching a beautiful movie while following them around!
They went for drinks at Madison, strolled through San Diego downtown, played around a parking garage, picked up Thai food, and ate dinner on a blanket at a rooftop. All the while, I was taking their pictures and genuinely enjoying watching them enjoy their date.
See, you are supposed to have fun at a photoshoot, especially if it's your anniversary. Just do the things that you wanna do and trust that your photographer will deliver. Seriously, just try it!