Palm Springs Engagement Session - Alex + Alexandra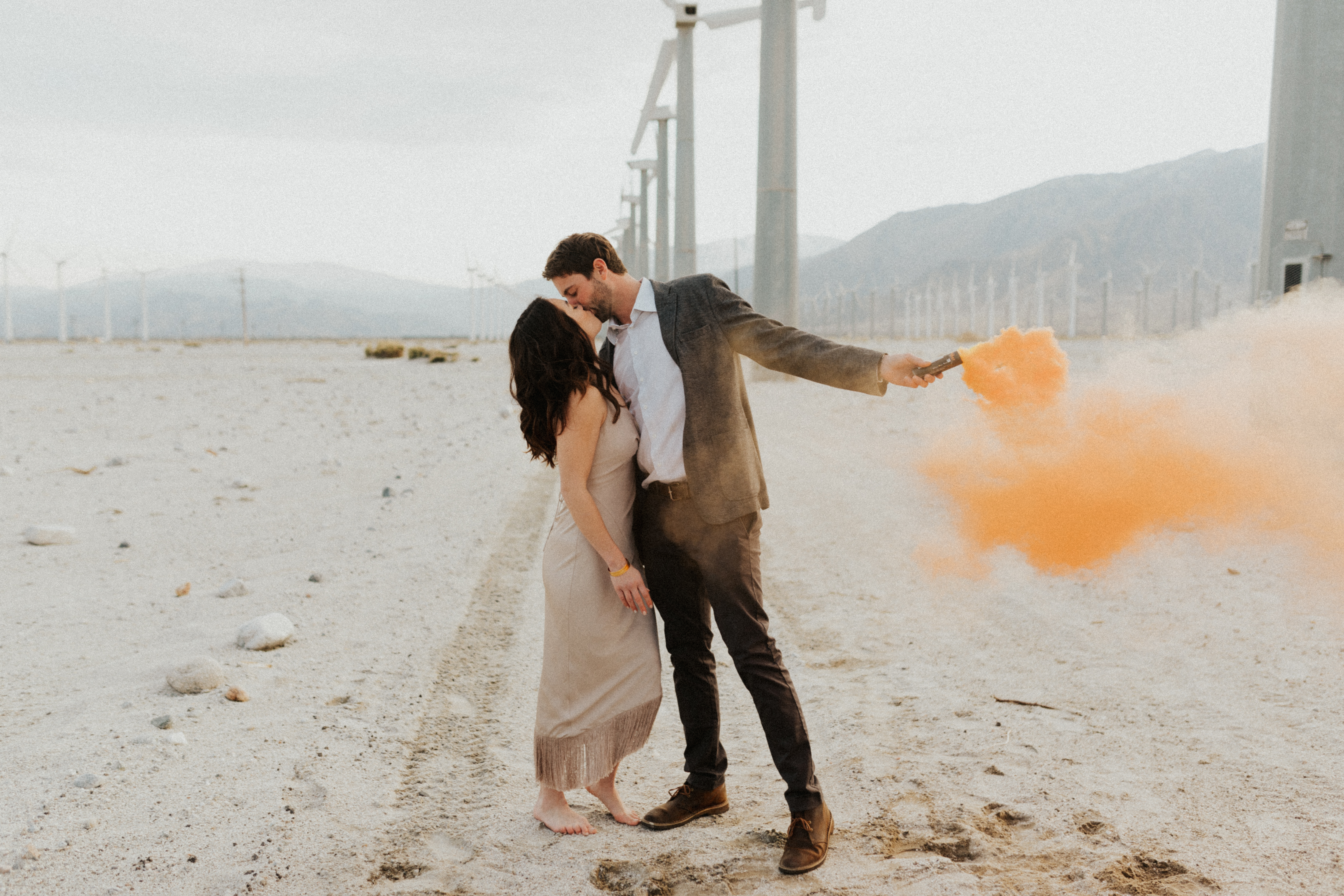 so these two reached out to me to have their engagement photographed in palm springs at the end of december. naturally i was over the moon excited once we chatted and they booked me! it initially fell through, which left me so sad. BUT i got an email from alexandra saying their plans went back to being booked on flying out to palm springs and we were back in motion!!
on the day that i met them, their sweetness and outfits just slapped me in the face. i knew this session was going to be a good one ;) we started out on the main strip in palm springs by the ACE hotel and then meandered throughout the street and into a neighborhood. from there, we skipped over to the windmills - about a 15 minute drive north. it was amazing and beautiful and sooooo moody. i was so excited to get these two on camera with such a different background.
on our ride, they mentioned champagne and beer were packed by alex's mom. that was score #1. when we got to the windmills, we played around in the sand and i tell you - the way alex looks at alexandra, UGH so much love and you can see for yourselves in the photos. not only were they flawless and the way they loved on each other so effortlessly, they made my job more easy like a date than an actual job. i adore these two and i hope you enjoy their special time in palm springs.