Maternity Photoshoot in Southern California - Frankie & Joe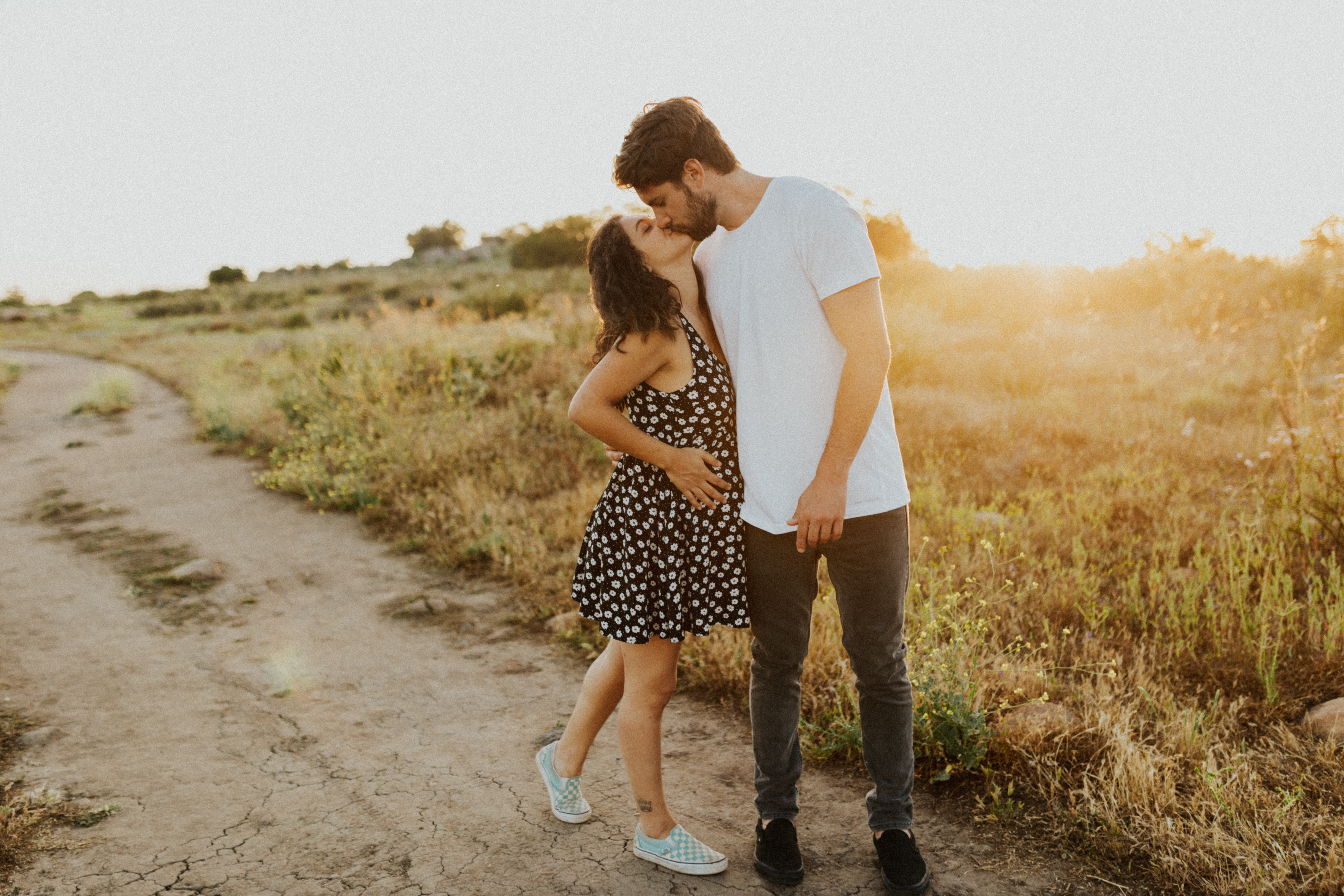 Wanna take gorgeous family photos even before your baby is born? Why not!
I believe your future child would be awed to find themselves photographed like this.
When Frankie and Joe asked me to photograph them with their first baby on the way, I readily agreed. After all, they're close friends of mine, and it's an honor to capture their beautiful moments (and they're super fun!).
We drove out at sunset for stunning golden light photos, and I couldn't have asked for any better day. The session was relaxed, and there's no pressure! Frankie is a photographer, so it's easy to shoot her. Joe is a photographer's husband, so he did great in front of the camera, too.
This beautiful gallery proved that maternity photos don't have to be dramatic. You don't have to wear an epic dress or something similar if you don't feel like it. Just wear something you're comfortable with (like your favorite dress), something comfortable to walk in, move in, and spin in!
Look at Frankie and Joe's photos. They were so relaxed with each other and with their own skin. They were just themselves, the way they are every day. The love and affection shown in the photos are as genuine as they can get. Add in the fact that their little angel has just been born two or three weeks ago now, and everything is already perfect!