Lifestyle Headshots of Whitney - the Flower Child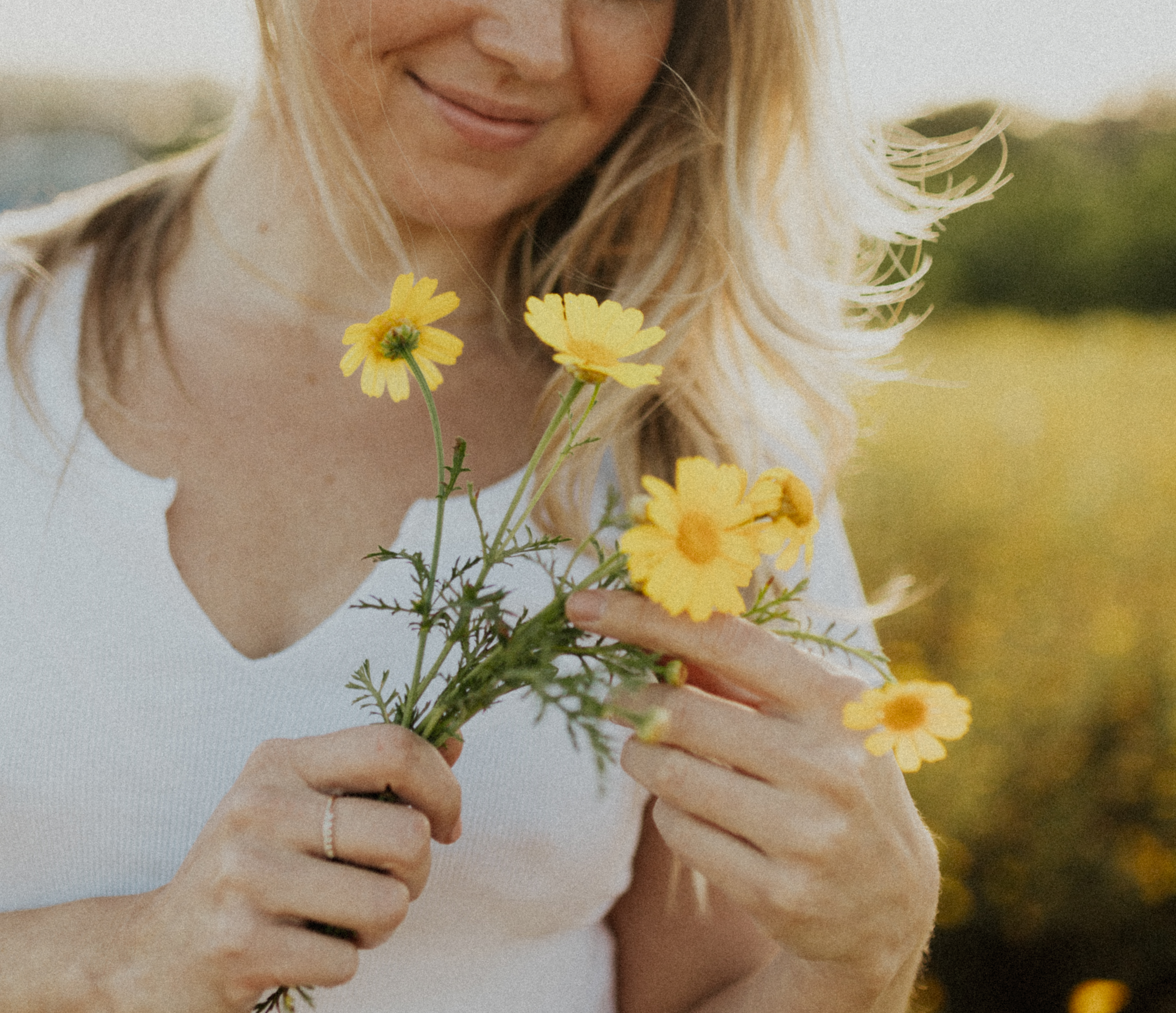 How to make flowers look prettier? Pose with them, of course!
Whitney, a friend of mine, loves flowers. She's obsessed with them. She has them everywhere, and who can blame her? Flowers are beautiful bits of creation that hold a lot of gorgeous meanings. Who doesn't like them, even just a little bit?
So when Whitney asked me to take her portraits in a wildflower field in San Diego, I couldn't say no. I knew it would be a delightful experience.
This lovely lady posed for flowery head-shots and more, and even her flowers had their own solo shoot. She looked so natural, and not only because she's surrounded with natural creations. This friend of mine was so comfortable wearing her favorite pieces of clothing, and it shows in the pictures. Just look at them!
Whitney looks entirely in her element, totally expressing herself with her face, and her clothes, and the flowers she loves so much. She looks so beautiful while just being herself.
Whitney is definitely in bloom. She looks so happy surrounded by the charming beauty and scents of her flowers, I couldn't help feeling pleased myself. By asking me to photograph her with the things she holds most dear, I had the pleasure of meeting a real flower fairy.