Family session in Sedona, Arizona - Justin, Jamee & Navy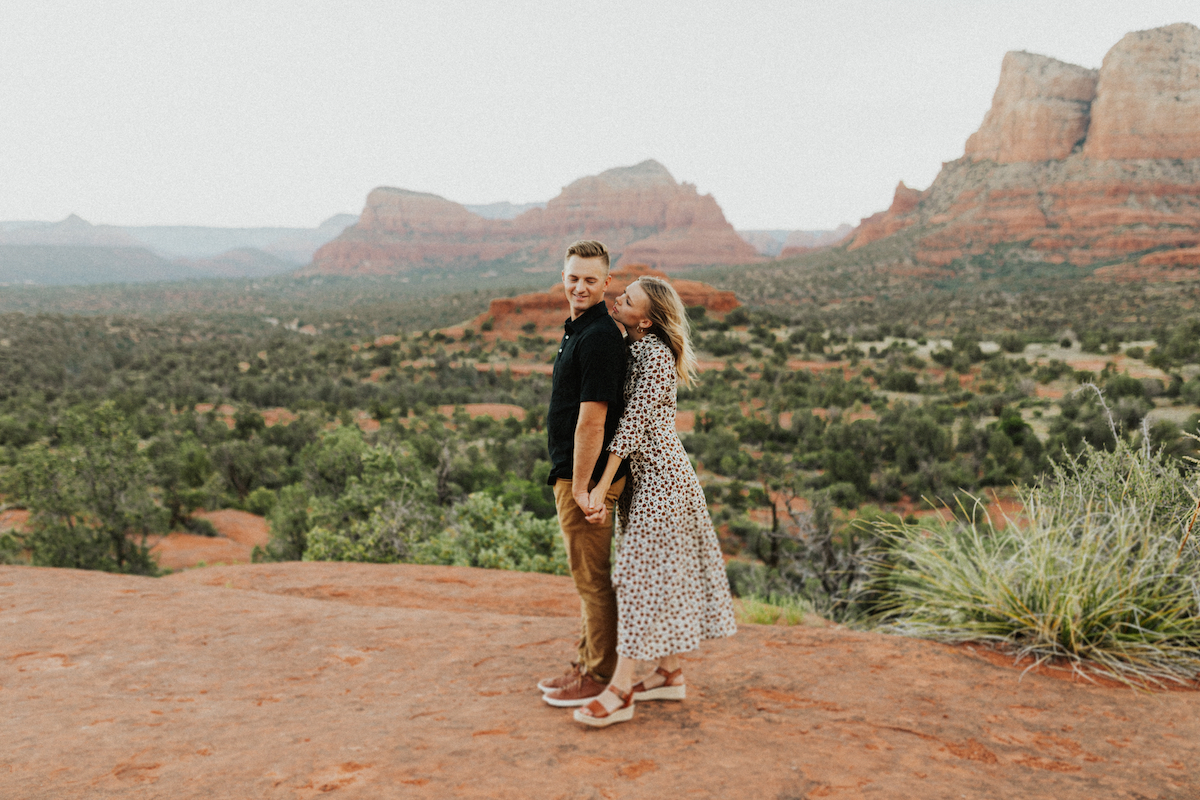 Sedona, Arizona -- my how you have captured my heart!! If you are in the area, please go check out the Bell Rock Trail; you will not regret it!!
When I spoke with Jamee and Justin about where to do their photoshoot, I wanted to make sure I captured something with all the awe-inspiring views of Sedona. We made the right choice of choosing this meditation hub called Sedona. Bell Rock Trail is a place of serenity, and the red rock formations are just so beautiful. Wherever you look, a breathtaking view graces your eyes. You simply can't help feeling an intense connection to your emotions.
These photos testify to how perfect Jamee and Justin are for each other. You can see the genuine affection in the way they gaze at each other. The couple is so in love and young and really sweet. Amidst the beautiful backdrop of red rocks and green foliage, they look happily lost in their own world!
Also, as in love as they are with each other, Jamee and Justin knew they had to include Navy (their little girl) in the photos. If you ask me about it, their daughter's presence made the moments more magical. After all, who doesn't want to feature their very own little angel?
Everything about this shoot was perfect: the couple photos and the family takes, and her and her daughters' dresses are gorgeous (from Roolee, by the way). Of course, what really made the moments worth capturing is the honest way they carry and express their love for each other. They enjoyed the photoshoot moments because they enjoy being with each other. They look happy in the pictures because they really are. How sweet is that!
If you want to visit Sedona, here's some information about it!!
If you want to hike this trail and get this breathtaking view, here's the trailhead.
I'll definitely be going back to this magical place as soon as I can! If you want to book me here, I'll be offering majorrrr discounts because this is such a special place to my heart! Book me here!!