Gloomy Brooklyn Bridge Engagement Session - Eugene + Erika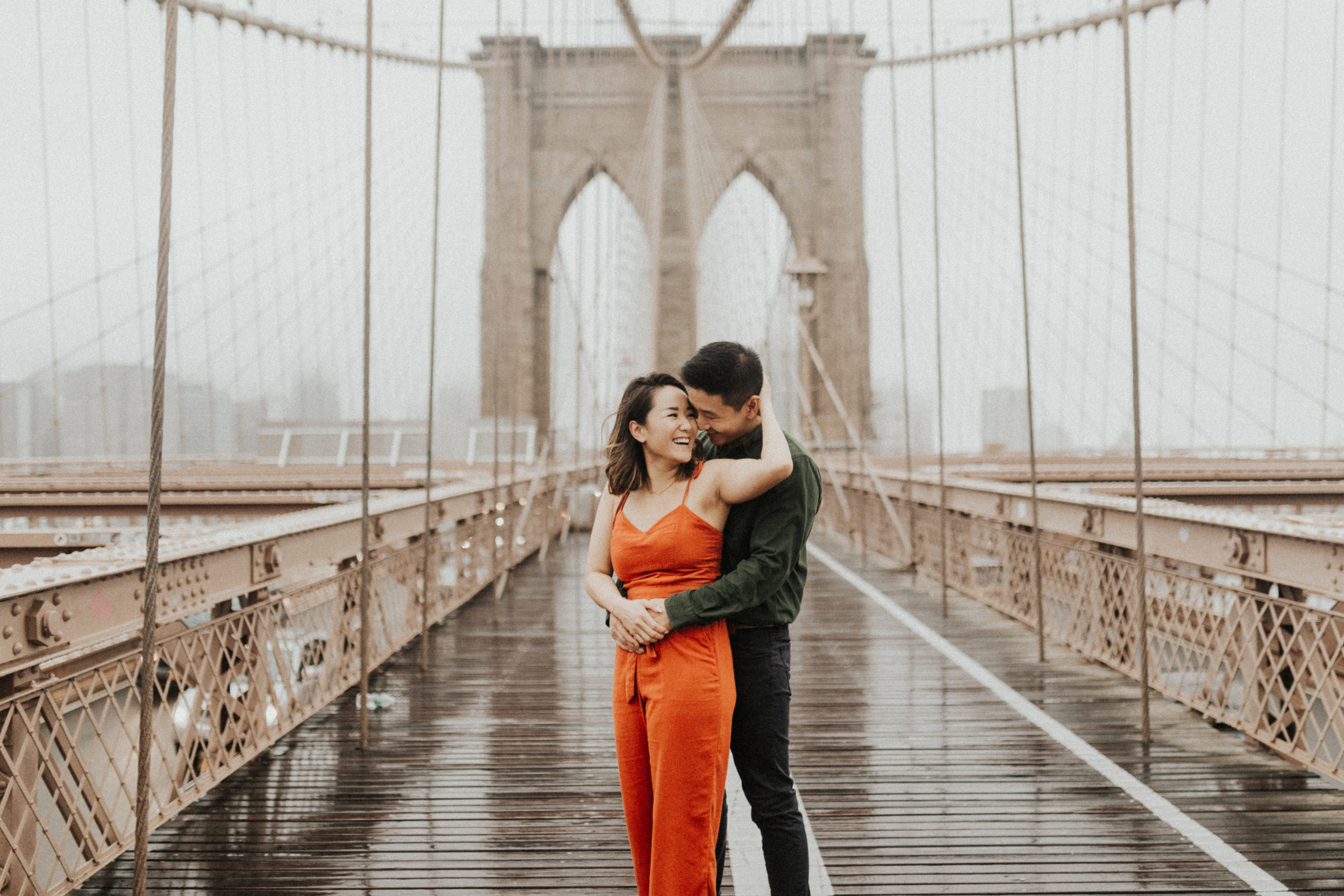 There is always a beauty hidden in every adversity; this is the exact definition of what I felt while taking Eugene and Ericka's photographs, an Asian couple that just eloped months ago!
We had two sessions, each of them cool and full of fun. It was supposed to be a one-time engagement shoot, but we decided to create another session the day after the original date due to unexpected weather.
The couple decided to have their first session on the Brooklyn Bridge in New York. It was raining, but I love how the day's gloomy aura cannot overpower Eugene and Ericka's love for each other! If anything, the couple made the best out of this unforeseen weather!
For instance, their color choice took all the photos on a new level. Her orange jumpsuit popped out, turning the gloomy aura into a perfect background for their photos! I also like how Eugene's green and black outfit created a good contrast with Erika's.
Even though the atmosphere was gloomy, and the weather wasn't cooperating, the couple's love for each other bedazzled everything. Besides, I'm happy to see these two enjoying their moments together despite things not going according to their plan.
If you want to see how they turned adversity into beauty, scroll down and see their gallery!