First Family Vacation in Tulum, Mexico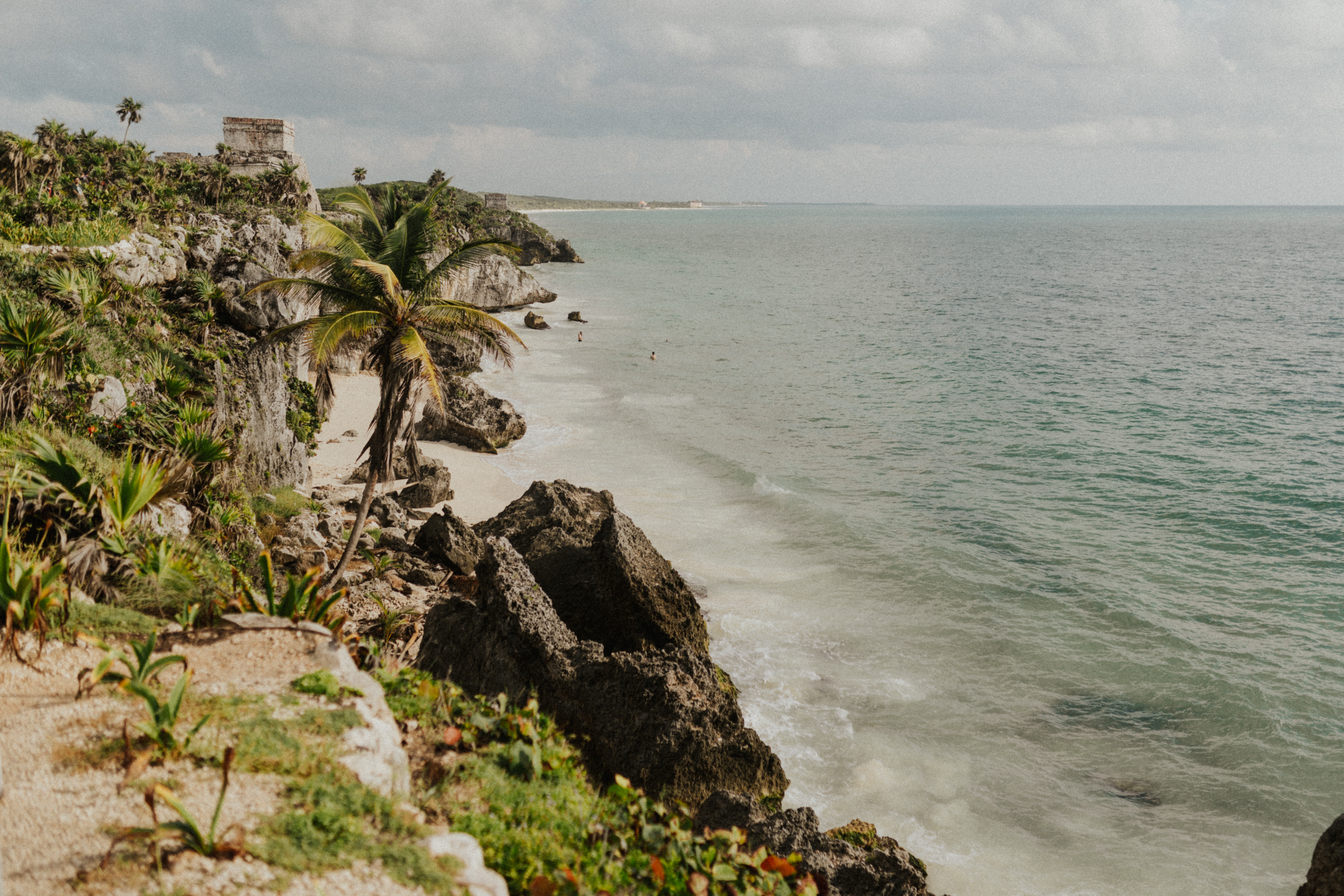 So this vacation was in November. This was during the time when we are allowed to travel and boy do I miss it. The vacation that we took was part business and part pleasure and I will say that Tulum, Mexico is a very magical place. On the other hand, I would probably rate this vacation a 6 out of 10. Tulum, Mexico has a lot to offer if you are willing to spend Southern California rates on food and your stay... which is not what we were expecting. When my husband and I traveled to Tulum we were expecting to spend a little bit less on vacation here that being said we should have probably researched a little bit more on this vacation and how much it would probably cost for food stay and things to do during the day. We've been to Mexico before and of course I know that not every location in the country is going to cost the same. But because of the influx and popularity this place has had from social media, it has been overly priced in my opinion. There is ONE single lane road to get into the beach area of Tulum. There's two parts of Tulum as well: the town and the beach strip. There's a lot of cool things to see on the beach strip and a lot of overly priced and trendy clothing stores and restaurants as well. But like I said - very overly priced for Mexico. A typical dish cost us $20-30 for one person. A trendy dress at a shop cost about $90-200. To get onto the beach and have a cabana/shade, it costs an entrance fee of $75-150 PER person! It was way overpriced for wanting a little getaway.
We learned a whole lot about traveling to another country with a baby on this trip. Want to know? It's super different.
Here's the things we learned:
- the sun is super strong and you have to be under the shade when a new child (he was 6 months old)
- having a ton of water with you at all times is a definite
- changes of clothing for us, the baby, and a diaper bag of the necessities is really important
- breast feeding during this trip was a lifesaver and made it so much easier to go around different places
- carrying around a towel for all of us was difficult. because on top of that we had to carry Luke, food/snacks, waters, sunscreen, bug spray, hats, etc.
- the bugs were awful and not welcome. BRING BUG SPRAY with you. It's pricey there because you NEED it so they jack up the price because they can
- humidity was different and hard to get used to with a baby. Luke was a literal champ - Dan and I actually did all the complaining about the bugs, crowds, and humidity - but Luke was content and so happy
Now I know that this blog post isn't exactly a positive post to sell you into going to Tulum. However, what I do want you to do is this: don't just go to a new location because it's up and coming on social media. Sure it's trendy, instagram-able, and cute.... BUT is it worth it? I had a bad taste in my mouth from this trip for several reasons but one of the biggest ones is from the amount of people that were there simply to get a picture they can post on Instagram about. It wasn't cool. This beautiful area was full of people like that.
Did we have a good time? Yes.
But a great time? No.
Will we go again? No.
Will we recommend others to go? Probably not.
BUT IF YOU GO!!! Here's a list of super cool places to see that aren't flooded by tourists - also keep in mind, we went to these places with a baby.
Our entire trip was 5 days. We stayed for 3 nights in an Airbnb on the beach strip and then the other two nights we stayed in the Tulum town area. We rented a car for the entire time so we can get around as we wanted to. Renting bikes was out of the question because... well Luke.
Places to eat/drink:
Matcha Mama (matcha and playa and acai bowls)
Burrito Amor (any of the burritos and the original mojitos - BEST EVER)
El Nero (tacos - cheapest and tastiest)
Panna e Cioccolato (by far the best icecream i've ever had - i went here for icecream probably 3 or 4 times... i lost count)
La Onda (super yummy pizza, mexican style)
Places to see:
Cenote Calavera (this one is quiet, small and super pretty unlike the others that may be bigger but with that comes crowds)
Reserva Tulum beach (this is a super quiet and peaceful beach that we found and we literally had it to ourselves)
Mayan Temple (okay, so we went to see this but we wouldn't really recommend it. it's super crowded, like uber crowded. it's cool to see the temples and stuff, but when we went, it rained like 5 times, the bugs were horrific because of the rain, and the crowds were really loud and obnoxious).
So uh, that's all I've got for you!! I hope I didn't come across that I completely hated this trip, I just honestly didn't have the BEST time. But here's my honest opinion :)