Engagement Session to Hike to in California - Jake + Gianna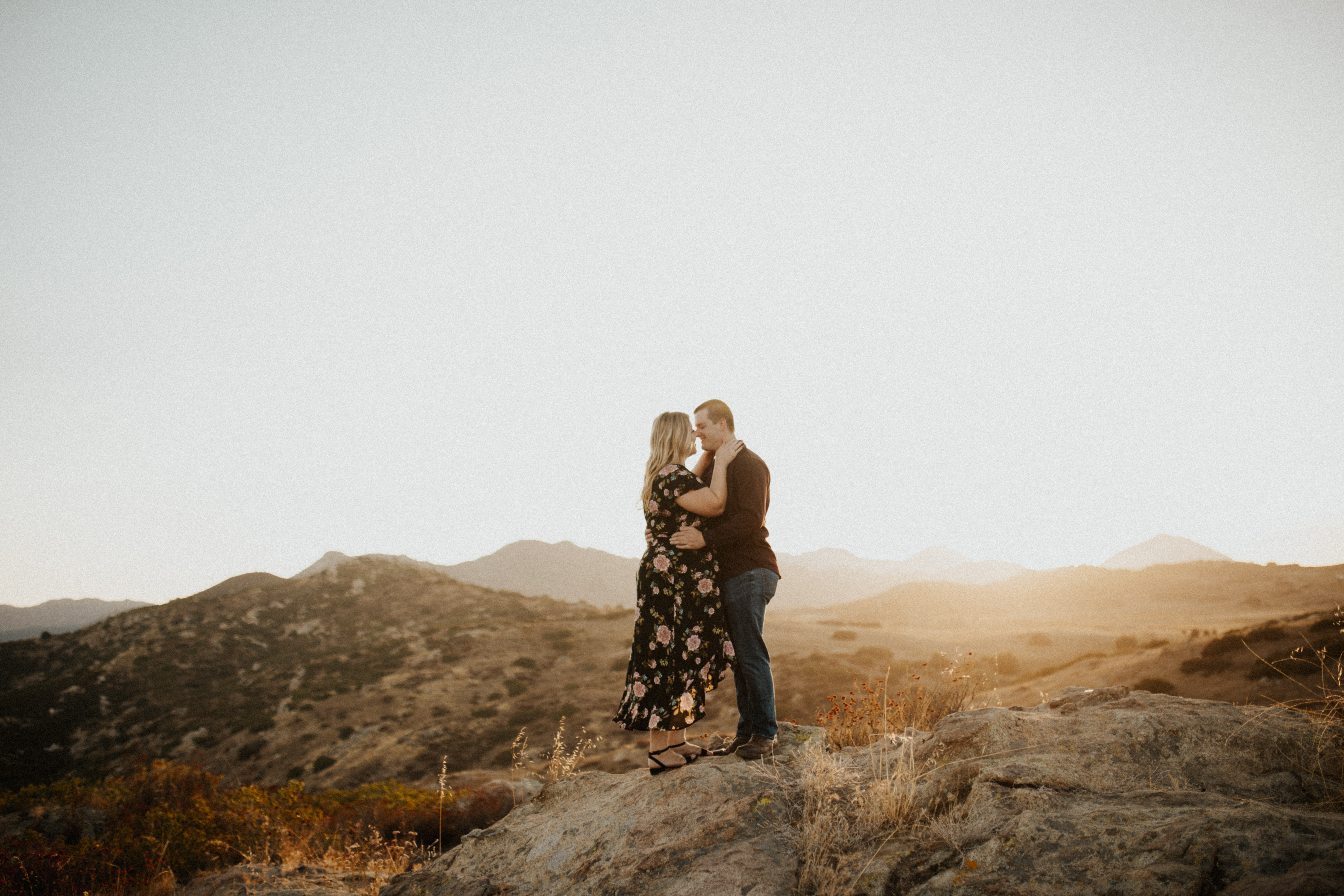 Gianna and Jake's engagement session brought me so much joy because why? WE GOT TO HIKE part of it!! I love being able to mix both of my loves together - hiking and photographing love. They were amazingly open to the bit of a sweat up to the peak of this little hike and as you can see - it did not disappoint. The sun came out for the move glorious creamy delicious sunset and created this gorgeous glow. Gianna and Jake were effortlessly hiking and posing and doing all the things I told them to do and ahhh, it was gold. I forever hold a special place in my heart for this location and this couple. They showed dedication, true love, soft smiles, sweet kisses, and an adventurous spirit during the whole session and I AM HERE FOR IT.
If you are getting engaged or you are engaged, let's take some sweet pictures!! You can book me
here
!!