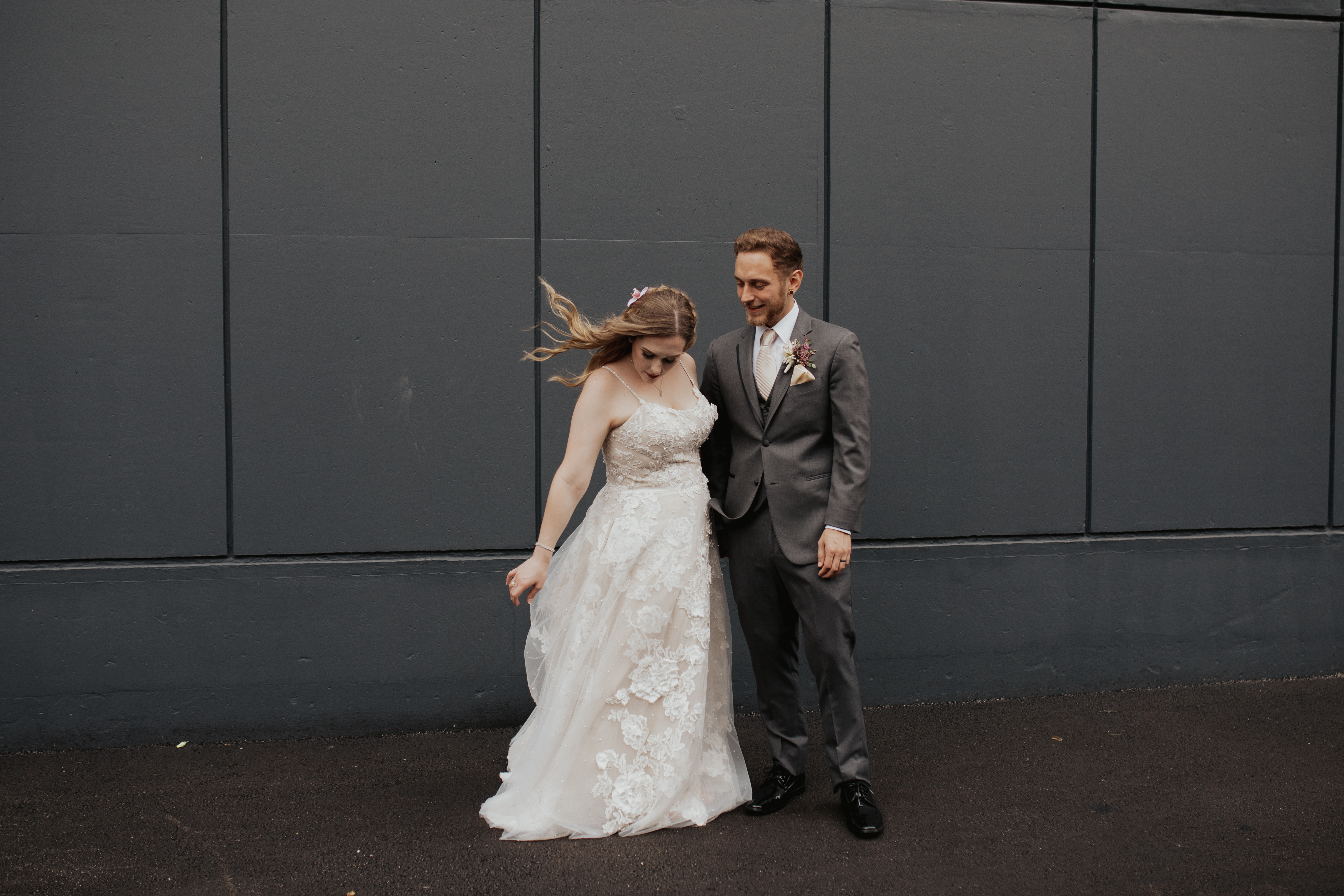 In September, Bill and Kaylin got married and hired me to photograph their perfect wedding in downtown Chicago at a venue called Loft on Lake. It was incredible and I can't believe to this day that they chose me to come along on their special day to ANOTHER city in the world.
I'm forever grateful that people like these two and for them giving me the opportunity to travel with them to another city and capture their wedding.
The day was a blustery one in downtown Chicago and I couldn't quite figure out if it was going to rain or not that morning... but praying it wasn't going to. I arrived with Kaylin getting ready in her little room with her family and closest friends. Bill and the boys were arriving a little later that afternoon. Once the girls were finished getting ready, we started taking pictures of them in their night gowns/robes which were adorable and immediately I fell in love with all the girls and their sweet and sassy personalities. Kaylin got in her dress and she was a sight to see. SUCH A BABE.
Bill arrived and I took him and his dashing men outside to do some photos. It went effortlessly as we shot up against this amazing black wall that was across the street from the venue. A first look happened inside the venue as it was a little too windy to do it outside. HOWEVER that sweet and quiet moment happened and it was perfect. We then continued to take their photos outside back to the black wall. Alllllllllll the photos were done (bridal party photos, family photos, bridal portraits) thanks to a FIRST LOOK. I couldn't be happier in my little photographer heart. The ceremony went amazingly as a friend married them. They said I DO to each other for forever and cocktail hour went off!! They were able to join the entire cocktail hour (again, thanks to the FIRST LOOK) and before we knew it, it was time for the party!! Reception time was filled with wonderful speeches, great food, and lovely friends and family surrounding them with so much love and affection.
Kaylin and Bill, thank you again for the amazing opportunity to have photographed your wedding day and be a part of it in Chicago, Illinois. Chicago!!!! I will be back and when I do come back, I can't wait to explore more of you and your beauty.