Downtown Austin, Couples Session | Matthew + Victoria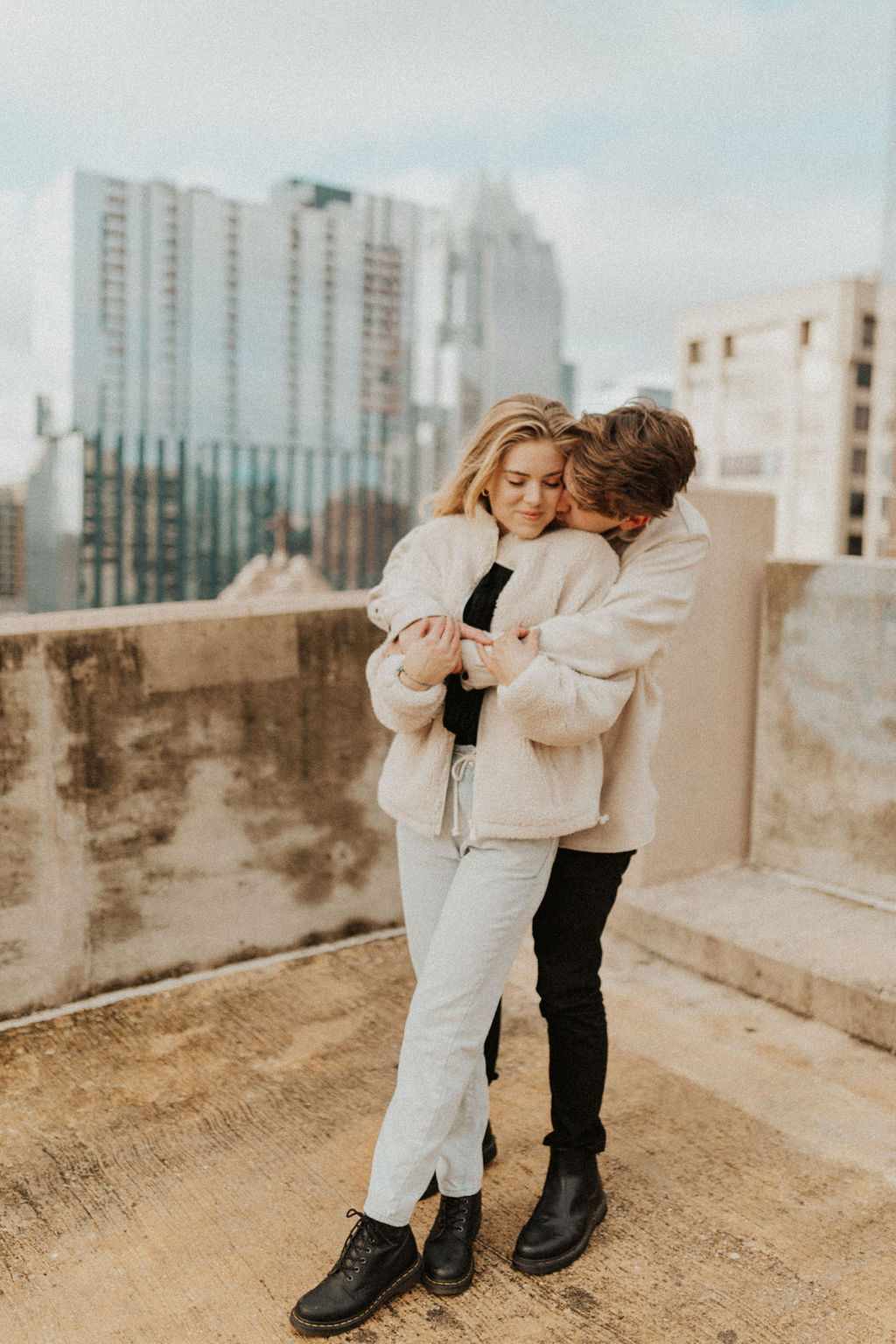 This Urban Couples Session in Downtown, Austin turned out to be such a nice morning!
I asked Matthew and Victoria a few questions to get to know them and their relationship! They met through mutual friends at an art gallery which is the perfect love story because they are such creative people! Matthew and Victoria are also photographers and it was fun getting to connect on that level with them! They were so sweet together and you can just feel their connection through these photos!
This shoot was originally supposed to be in the snow in Downtown, Austin. They had to reschedule so we ended up doing a downtown urban style shoot on a rooftop we came across! We also only had about 30 mins for this shoot, and one of my quickest shoots that I have ever done! Nonetheless, we still got some great pictures and I am happy how they turned out!
Because they were both photographers, they were both so easy in front of the camera! They knew all the poses and prompts to do already so it made for some fun photos. Not to mention, Victoria actually models so she took the lead with Matthew and made it so natural and fun!
We were all freezing because this was in the middle of winter and we shot at 8 in the morning. Although it was freezing, and we only had 30 minutes, we still got some beautiful shots at this downtown couples session in Austin, Texas. The rooftop that we sound had the prettiest views of the skyline and the city.
I just love getting to travel and shoot my couples in new locations and this shoot was no exception. This just goes to show how important it is to make the most out of every situation!