Lovers overlooking Brooklyn Bridge, New York City.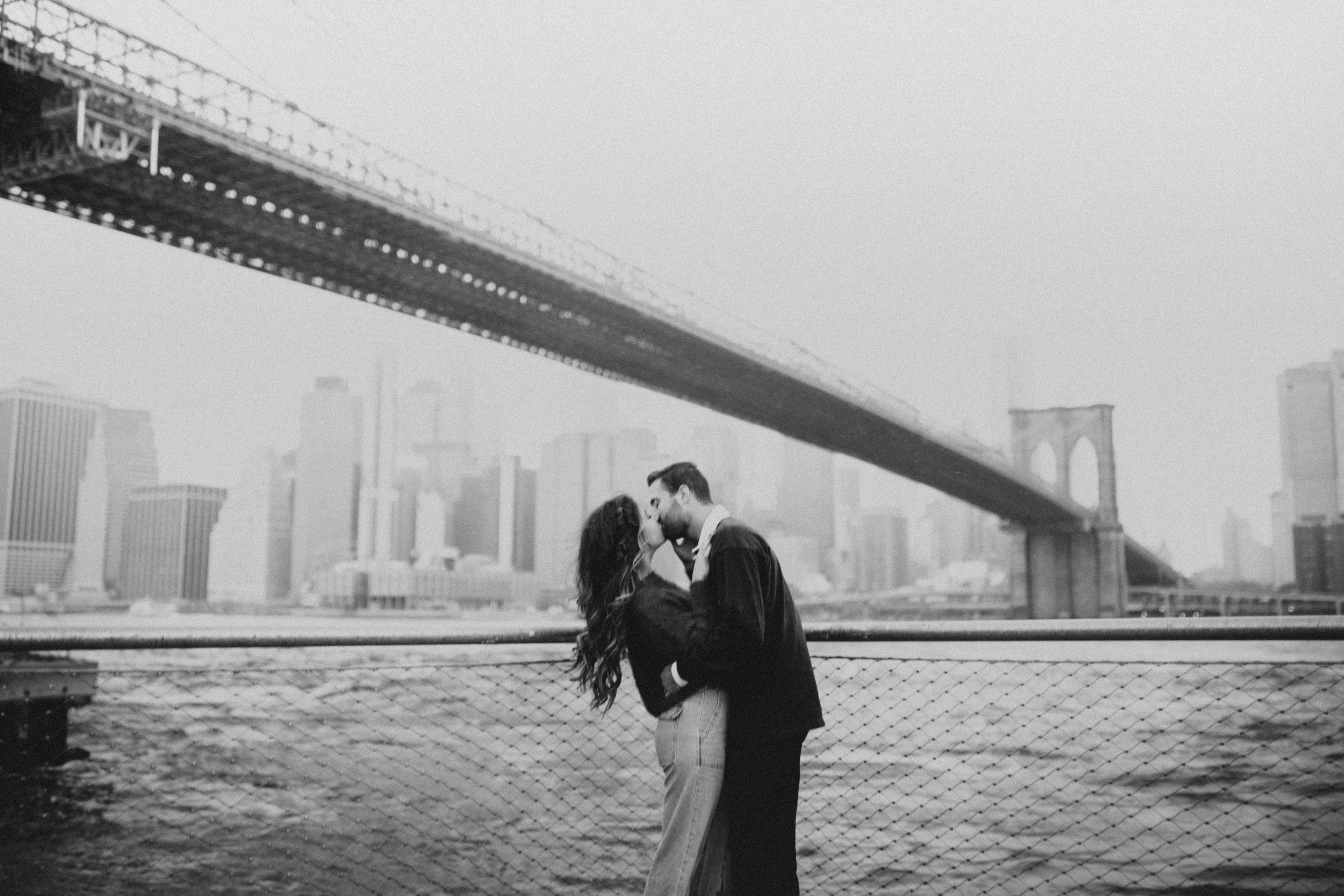 When you spot two lovers in Brooklyn, N E W Y O R K smoochin. No but seriously, this couple though. I met Ashley through mutual friends on Instagram and I reached out to this beauty since I was planning to come to NJ/NY soon (at the time). She of course was completely open to taking some photos with her boyfriend for me and we got to have a short but lovely time by the Brooklyn Bridge by Dumbo Park. The bridge is so old and so super cool. Something that I did not anticipate was the rain. Being spoiled living in Southern California, there is no rain and I barely ever have to check the weather for a chance that it might sunny or cloudy. So of course... we did get rained out and plans were cut very short. But enjoy the photos I did get of these two.
Ashley, by the way, is a BOMB hair stylist killin it in the New York City area. She specializes in all this gorgeous. So hit her up if you're looking to get your hair done for any special event!