Bridal Portraits in La Jolla - Lauren + Brett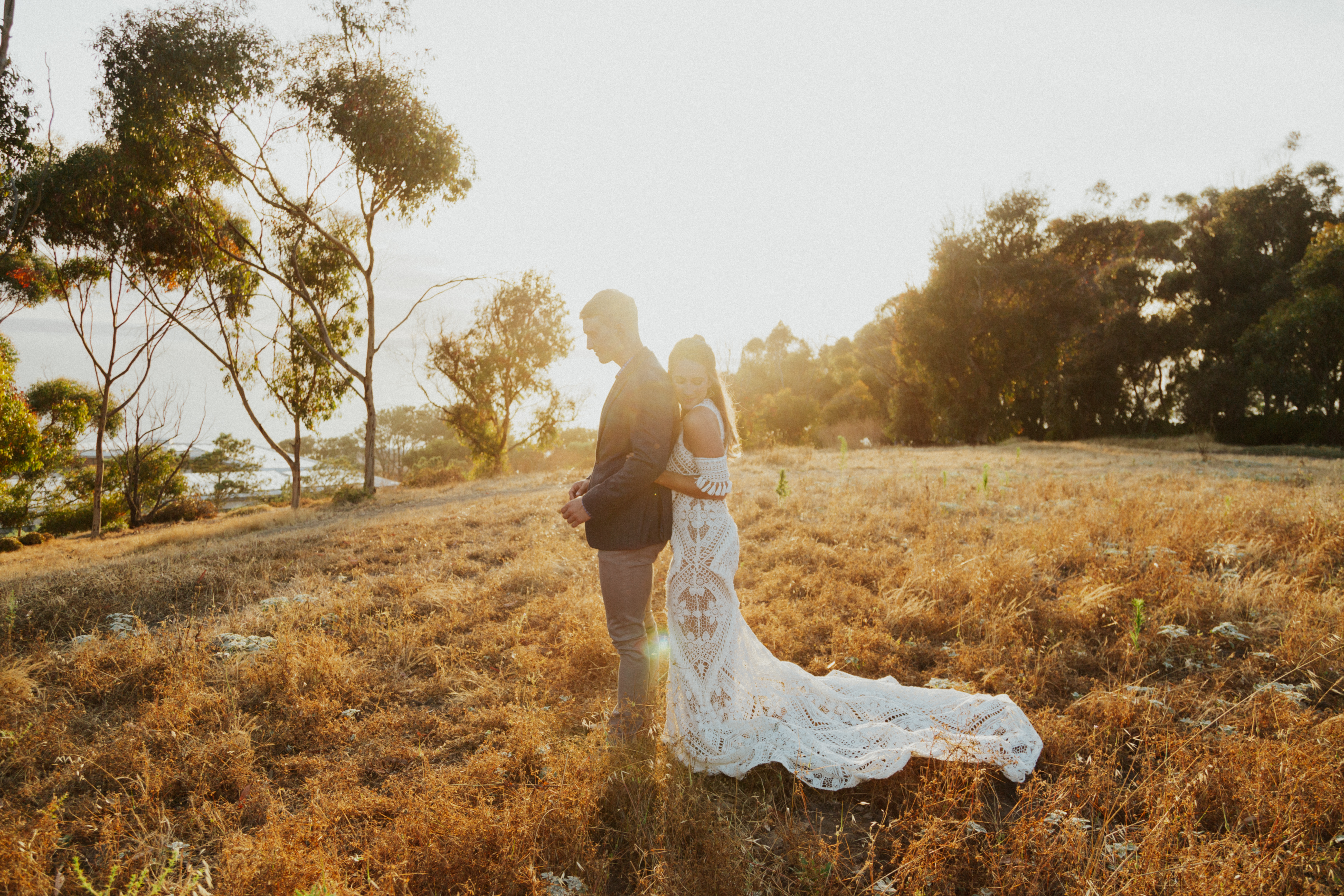 To be with the person you love is happiness. To be married to them is golden.
Lauren and Brett decided to shoot their bridal portraits in La Jolla, California. These friends of mine were already married, and very happily so. They are so romantic that if you look at the photos, it's like an elopement scene from a Disney fairytale, taken amidst the backdrop of a beautiful golden field!
Lauren looks gorgeous in her bridal gown from
Rue de Seine
, a boho brand specializing in crochet patterns. Brett looks handsome in his suit. Together, they look perfect.
Our plan was to take photos at sunset, but the sun came out for only 20 minutes before going behind the clouds (the weather forecast let basically us down). Still, like with everything else in life, we worked with what we had because it's the best we could do.
No worries, though. We still got a lot of great photos despite the weather, as you can clearly see in our gallery. The sun may not be out, but Lauren and Brett shine on their own!
Sometimes, our expectations fail us, as exemplified by the sun's elusiveness in this bridal portrait shoot. Fortunately, we are beings more than capable of making the best of every situation. After all, the shoot was not about the sun. It's about this charming couple who love one another more than anything else in the world, and it shows.
The background was simply an accessory - they only have eyes for each other anyway.