Anniversary Session in Dingman's Ferry, PA - Brian + Tracy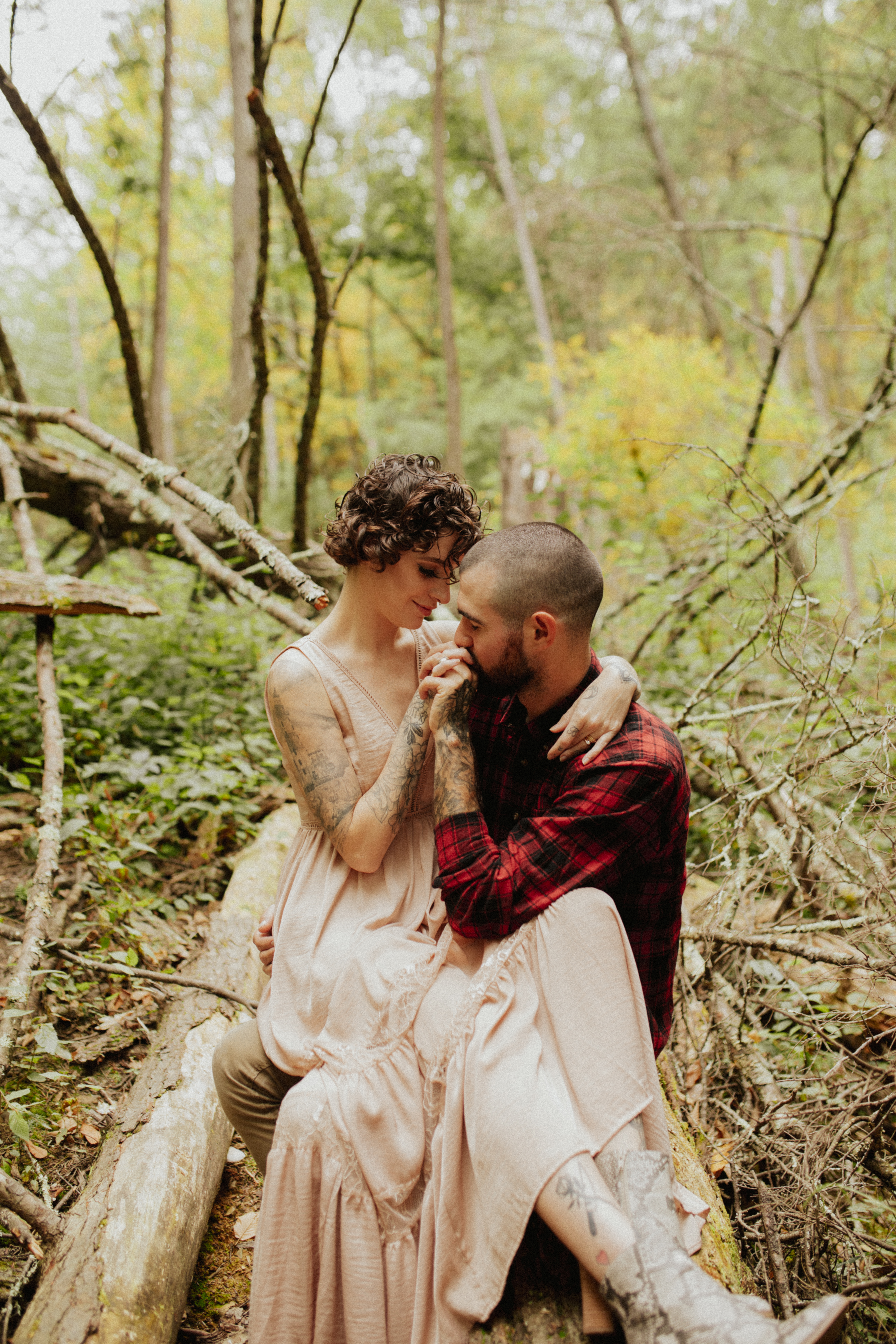 I have this amazing and beautiful couple that I want to show off. They met me in Dingmans Falls by the Delaware Water Gap in Pennsylvania. It was a perfect day and greens here are unbelievably gorgeous and vibrant. Fall was starting to creep up on the east coast and yellows and oranges were popping up everywhere. Four years of marriage and here they are with their sweet pup, Bugsy.
Enjoy away with these gorgeous humans.