Adventure Engagement Session | Matt + Laura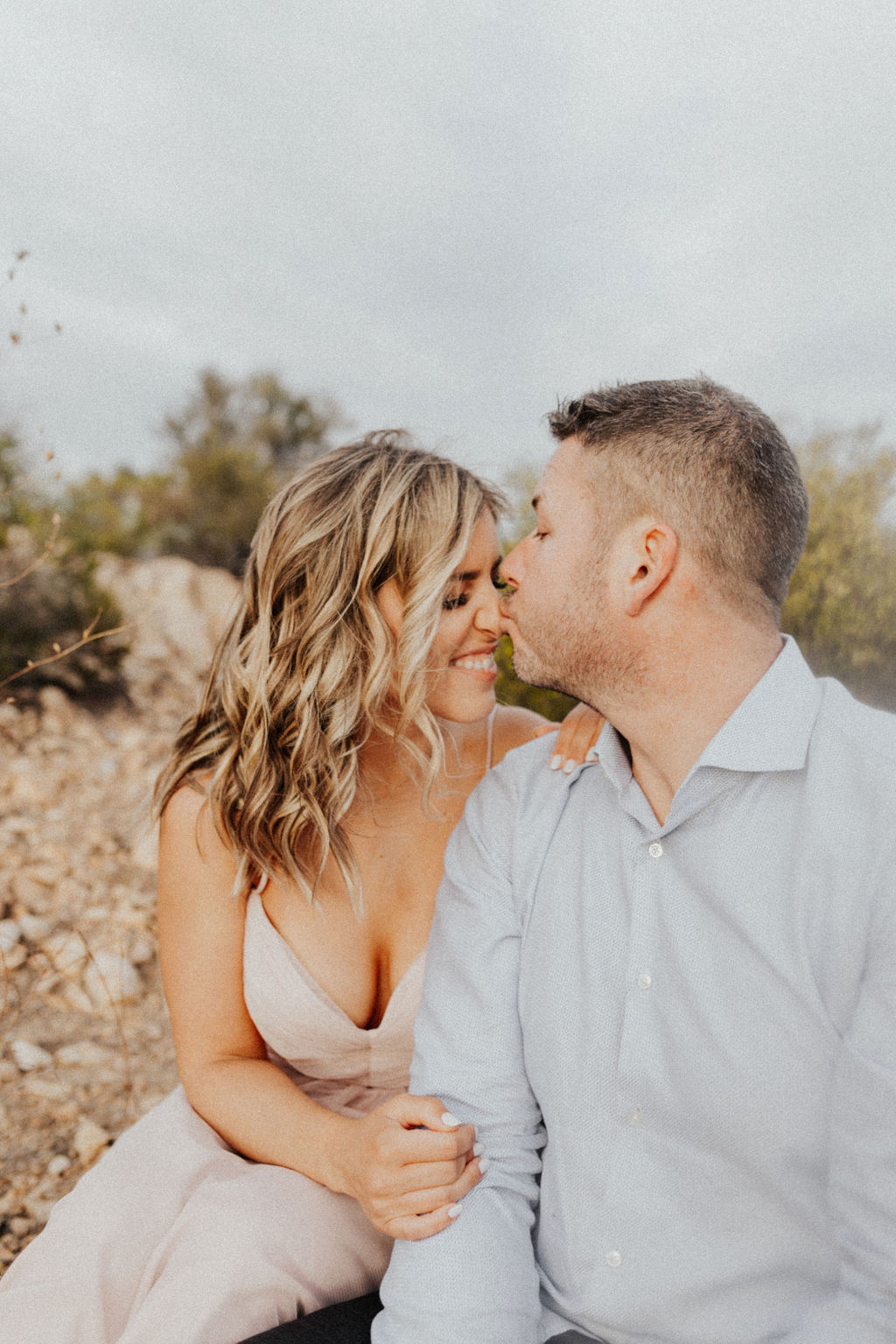 This engagement session at Iron Mountain was such a fun and adventurous way to celebrate Matt and Laura's love.
We started the day hiking up a new route that I've never been to up to the top of Iron Mountain in San Diego. We made it to the top and the views of the surrounding Peaks and just the beautiful nature made for the perfect spot to take their engagement photos. Matt and Laura made the sweetest couple and you can tell just how in love they were.
They hiked up with a backpack and a change of clothes so that we could take photos in multiple outfits. They also brought a bottle of champagne which made for some really fun champagne Pop pictures. We did the whole champagne pop and spray photos and they drank the bottle overlooking the surrounding mountaintops which was so fun and special. The champagne loosened up them up a little and made it just a really good time. I always recommend any of my couples who are nervous about photos to have a drink before or during the shoot and it just makes it so much more fun, and champagne is just a cute prop for the photos too!
We stayed until the sunset and the whole sky turned orange and this California sunset did not disappoint. Matt and Laura were just so easy going and carefree. You could just tell they were trying to make the most out of it and just enjoy the process of the shoot. They made my job so easy and it made for such a fun hike and sunset at Iron Mountain.