A Date in South Park - Katie + Kirby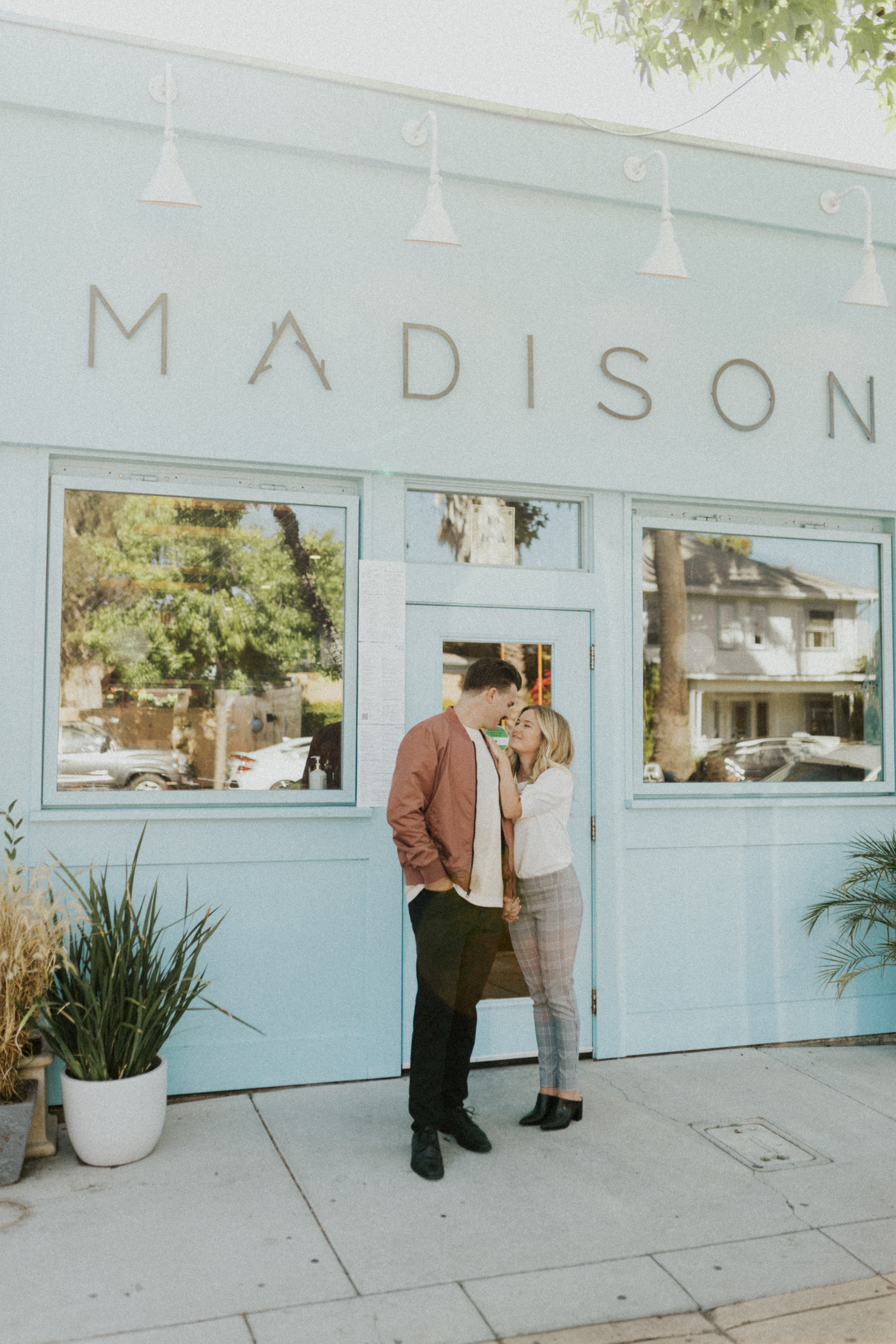 Want to make your couple photos much more meaningful? Have them taken in your favorite places in the world.
Kate and Kirby were about to celebrate their anniversary when they requested my service. Of course, I was all in! They're amazing people and an adorable couple, and I've always loved capturing such love and affection.
These friends of mine decided to do their anniversary session in South Park at Madison. It was basically a romantic date in the couple's most beloved spot.
Many of the pictures were taken in Kate and Kirby's favorite indoor place, where their favorite drinks were served by friendly bartenders. It's a special place for them, and it shows.
We also took some street portraits and it was really fun! There were so many gorgeous backgrounds, but of course, the subjects shone the most. Check out the pictures, and you'll agree.
It was definitely a beautiful day of playing around in all the nooks and crannies of Madison. It's an anniversary photoshoot, but their love felt so fresh and youthful. It's the right balance of playfulness and maturity. It was fun to watch and more fun to capture!
Photos are supposed to hold a lot of significance. They're invented that way, and this is especially true for couple photos. Whether you want to shoot indoors or outdoors, it all depends on you. Whatever you want to wear, wherever you want to go, it's all about enjoying the day.
And of course, it's about enjoying your day with the person you love - Kate and Kirby did just that.
If you want to visit Madison, here's their website! Go check it out :)